How To Check If Your Mac Has A Virus?
Due to their in-built security features, Macs were always considered safe. But unfortunately, all modern computers, including Macs, are vulnerable to malware. Of course, if you never install software from outside App Store and are cautious when browsing the web, you don't have much to worry about.
But your Mac can be easily infected when you download free music or movies, open a sketchy email attachment, click on a fake alert on a webpage, or install a free app from unreliable sources. That's why you should regularly perform scanning Mac for malware .
Keep reading to learn how to recognize the signs of malware on your Mac and how you can check your system.
How to Tell if You Have Malware?
Malicious software can spread in lots of unexpected ways. Wondering whether your Mac is infected? There are some warning signs you shouldn't ignore. They indicate that it's time to give your device a malware scan.
For example, if you are bombarded with unexpected pop-ups and ads , it's a sign of adware that shows you adverts and generates profits from clicks.
If your computer is slower than usual for absolutely no reason, that could be a sign that it has become a part of a botnet. Your Mac can be used for running a DDOS attack or mining Bitcoins, and those processes take up CPU power.
See also
How To Switch To Remote Working ?
And what if you notice unknown apps that you don't remember deliberately installing? Some malware appears in the form of browser extensions, other apps run in the background, and some of them can appear as apps in your Mac's Applications folder.
How to Scan Your Mac for Malware and Remove It?
If you notice one of these signs, you should scan your system with good Mac antivirus software. But there are also a few things that you can do manually.
Check for Unwanted Apps
Often, malware downloads on your Mac bundled together with useful legitimate software. So you should look for apps that you don't recognize. You can do it this way.
Open Finder and go to the Applications folder.
Review the list of apps and get rid of any of them if you don't recognize them.
Finally, you should empty the Trash bin.
Delete Unknown Extensions in Browsers
During this step, your goal is to check for adware extensions and browser hijackers. This process is actually similar for all browsers, and here is how you can do it in Safari.
Launch Safari and select Preferences. Check the homepage URL to find out where it is set correctly. If the address looks suspicious, make the necessary changes. After that, choose Extensions tab and delete all the apps that you don't remember installing.
Delete Suspicious Login Items
Some malware starts working quietly as soon as you log into your Mac's system. You should know you can eliminate this process in just a few simple steps.
Select the Apple icon and click System Preferences.
Go to Users & Groups and then click Login Items.
Find suspicious items and untick the boxes near to them.
See also
AI: Power, Influence & The Financial Landscape
What Can Be Done to Prevent Your Device from Getting Malware
As macOS is built on strong security principles, Macs are reliable, and it's your choices that matter most when it comes to preventing malware from infecting your device. So you should these simple rules of computer literacy.
Keep your macOS system updated to the latest available version.
Never open attachments in email from unfamiliar senders.
Install apps only from App Store or the official developers' websites.
Scan your Mac for malware regularly.
It's also important to have the right tools for additional malware protection.
Related posts:
Xbox One Not Showing On TV; Loading Blank TV Screen When Turned On
How Your Mobile Device Can Help To Save You Money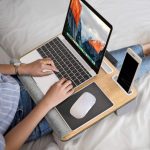 Importance Of Gadgets Technology For Students!
How to Install AppCake on iPhone?